ARE YOU LOOKING TO BUILD A NEW HOME? ARE YOU A BUILDER?
Introduction
A quick video overview of Structural Modular Innovations, LLC. SMI Homes is leading the way homes and multi-family homes are constructed. Completely under roof in a climate-controlled environment, our modular homes are built to exacting standards with the latest in manufacturing technology that delivers quality-constructed homes.
Innovation
Your home is built to the same standards as on-site, stick-built homes…only off-site. Call us for more information.
At SMI Homes we strive to provide quality products and services to our customers and builders. One of these services is our "in-house" design department.
Since we customize every home, you will have the expertise of our sales staff and designers to help you. Your builder will be there every step of the way.
PRODUCTION & MATERIAL SELECTION
Another reason to choose SMI Homes as your modular home builder is our large showroom. Everything you need is right here. We help you select even the smallest of details. There is even a small children's area for the kids.
We partner with quality, brand name products for you to choose from. If you don't see something that you are looking for, we can order it.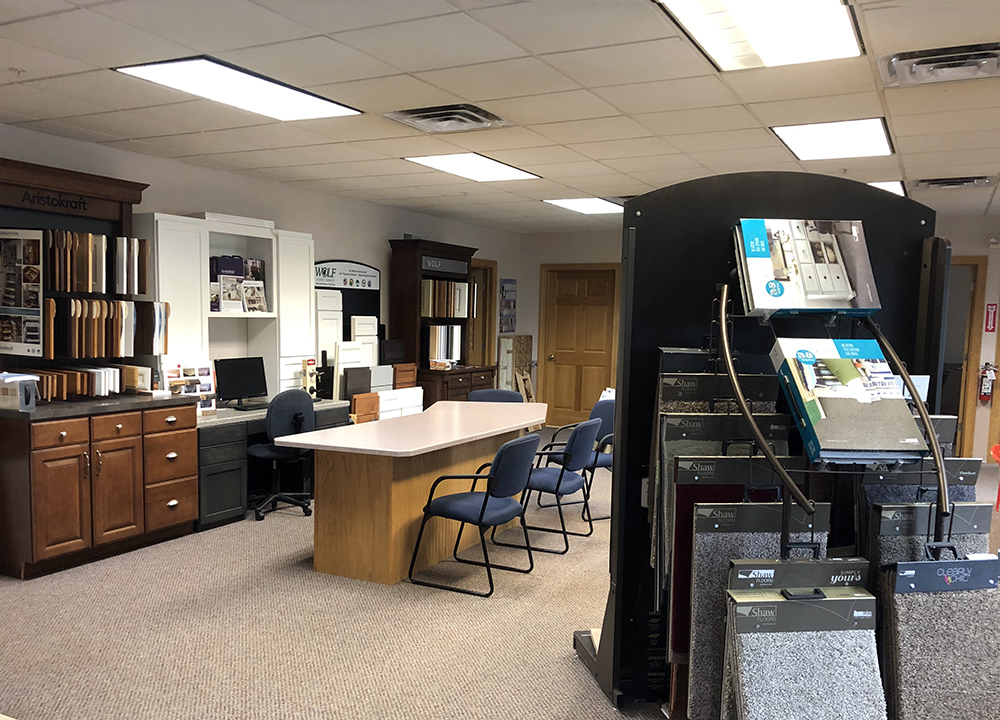 After your house is designed and approved, the materials are chosen and ordered…the build process begins. Our modular homes are built on a five stage production line. You are welcome to come and view your new modular home being built. View the video for a quick overview of a home being constructed. Your home will be inspected and pass our quality control standards in all stages of the build.
All of our modular homes are built to the same construction standards as on-site homes.
THE 5 STATION PRODUCTION LINE
Once you have signed off on the floor plan and elevation, and you have selected all of the products and materials for your house, it's time to sign the contract with your builder. Your new modular home will begin on our five station production line. Here is a brief overview of the five steps.
Step #1 – Floors, Walls, Ceilings, Roof Systems
Step #2 – Electrical, Plumbing, HVAC, Drywall
Step #3 – Insulating, Sheathing, Painting
Step #4 – Shingles, Windows, Siding, Exterior Doors
Step #5 – Trim, Countertops, Cabinetry, Shiploose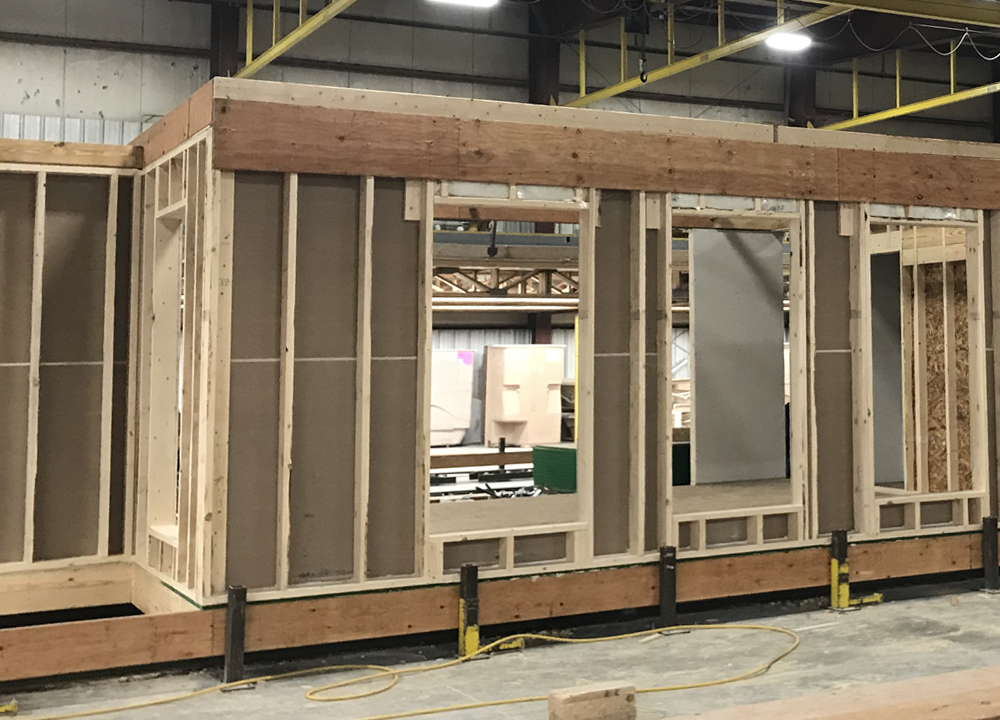 TRANSPORTATION & DELIVERY
We are the only modular manufacturer with our own drivers, customized carriers, and carrier maintenance department.
Once the boxes are delivered to the site, the builder hires a set crew and a crane to set the house on the foundation.  Our modular homes are set on a crawl space or on a basement. This is an amazing process and one that you may want to watch or video.
WHAT OUR CUSTOMERS SAY
With over 5000+ customers and over 33 years in business, here is what our customers have to say.
"Great company to work with. My company, evoDOMUS, works with them all the time. Their team is wonderful and the work is as you would expect. Highly recommended."

"Highest quality home you can buy."

"Tri-County Homes, as a 50 year plus modular home builder/dealer, I find Structural Modular one of the finest quality modular homes a home buyer could purchase."

"Quality built housing"

"Extremely friendly and helpful service! Making plans and will hopefully hear back soon so we can start our plans!! ❤️"
CONTACT US
Interested in building a modular home?
Fill out the form to the right and we will send you more information on how to get started building your new home!
JOIN OUR MONTHLY NEWSLETTER