We want you to be part of our team!
SMI Homes is looking for dedicated employees. We now offer increased wages, with an increased bonus program, and benefit package for the right individual. Very competitive pay for the right experience.
Our full benefits package includes insurance benefits, six paid holidays, and accrued paid vacation time to our full-time employees.
Learn from the best.
We pride ourselves in building quality, and we train our workers to that same standard.
When you work for SMI, you will be trained to be a skilled craftsman in your field rather than an assembly line worker who only does routine tasks.
The environment on the production line, compared to other quantity-driven manufacturing facilities, leave you with a skillset in your field.
In turn, that produces a sense of pride, accomplishment, and a craftsman who has a complete understanding of his trade.
Workweeks are Monday – Friday from 6:30 a.m. to 3:00 p.m.
Office hours are 8:00 a.m. to 5:00 p.m. Monday – Friday.
If you think that you would be a good fit at SMI Homes, please fill out the form below or download and fill out a job application. Thank you!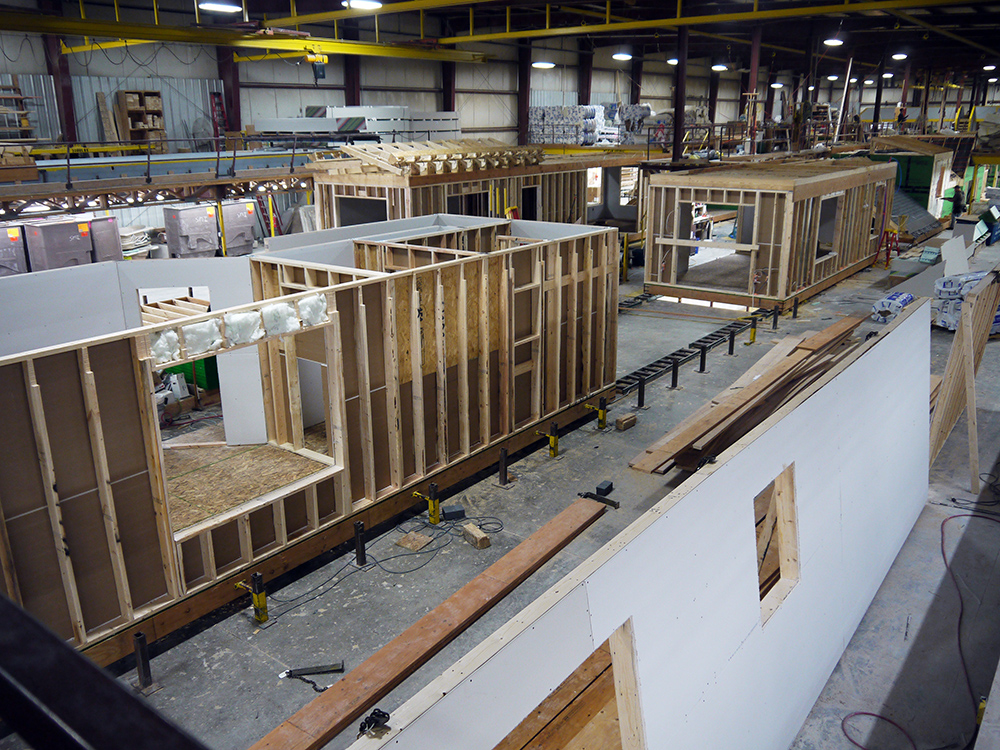 Apply Now! – Online Application
BASIC BENEFITS INFORMATION
Basic Information
PRODUCTION WORK HOURS
Monday through Friday 6:30am – 3:00pm
Morning Break from 9:20am – 9:30am
Lunch Break from 11:30am – 12:00pm
Afternoon Break from 1:20pm – 1:30pm
OFFICE WORK HOURS
Monday through Friday 8:00am – 5:00pm
Lunch Break from 12:00pm – 1:00pm
PAY PERIODS
Pay Period is BI-WEEKLY
Pay Day is on Friday
DIRECT DEPOSIT
Employees may have their paychecks deposited into banks or credit union accounts
WORK ATTIRE
Clothes should be comfortable, but never loose or baggy. Clothes must be in good condition
Shorts must be knee length
Benefits Information
SIX PAID HOLIDAYS
New Year's Day
Memorial Day
4th of July
Labor Day
Thanksgiving Day
Christmas Day
2 EMERGENCY PERSONAL DAYS
VACATION TIME
1 week per year (rate 2% of hours worked)
2 weeks after 5 years (rate 4% of hours worked)
HEALTH INSURANCE
DENTAL INSURANCE
VISION INSURANCE – FREE
LIFE INSURANCE – FREE
401K RETIREMENT
AFLAC
CREDIT UNION
WHAT OUR CUSTOMERS SAY
With over 5000+ customers and over 30 years in business, here is what our customers have to say.
"Great company to work with. My company, evoDOMUS, works with them all the time. Their team is wonderful and the work is as you would expect. Highly recommended."

"Highest quality home you can buy."

"Tri-County Homes, as a 50 year plus modular home builder/dealer, I find Structural Modular one of the finest quality modular homes a home buyer could purchase."

"Quality built housing"

"Extremely friendly and helpful service! Making plans and will hopefully hear back soon so we can start our plans!! ❤️"
CONTACT US
Interested in building a modular home?
Fill out the form to the right and we will send you more information on how to get started building your new home!
JOIN OUR MONTHLY NEWSLETTER