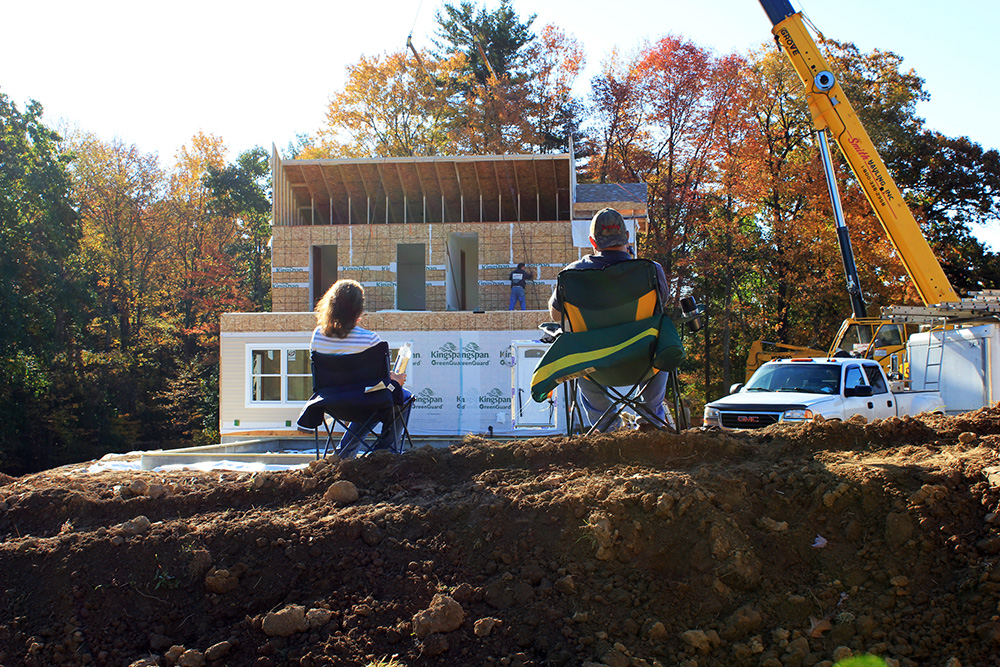 Why build your next home?
According to the American Census Bureau, people move approximately 11.7 times after the age of 18. That means about every 4.3 years Americans are on the move. Many factors such as job change, divorce, an expanding family, and even downsizing are all reasons why people decide to move. But how do you know if you should buy vs. build your next home? Here are the top reasons when you know that it is time to build:
Reason #1) Currently, homes are listed on the market for less than 30 days according to the National Association of Realtors (NAR). This could limit the selections available in your price range or even mean that no homes are available at all. Often, realtors already have clients lined up well in advance for move-in ready homes. In today's times, it is not uncommon to search for two years or more to find and purchase an existing home.
Reason #2) You can't buy what you want. This is so important for a young, growing family or an older person looking to downsize. Purchasing an existing home may limit your options like style, floorplan, square footage, number of bedrooms, storage, backyards, and access to stores and/or schools. Building lets you pick the exact style, floorplan, location, and amenities that you are looking for in a new home. At this point in your life, you may not want to settle for less.
Reason #3) Building a new home may be a lesser expensive option. In certain areas where existing homes are difficult to find, building may actually be cheaper to do. It is more common now for prospective buyers to offer as much as $10,000 to $30,000 over the asking price to secure an offer. When the home does not appraise for the higher amount, the buyer is left paying out-of-pocket for the difference. Building a new custom modular home can be designed around your lifestyle and budget. Your SMI-builder will provide a detailed cost of your new home for you and your building lender.
Reason #4) Remodeling is not your cup of tea. Purchasing an existing house often means that remodeling and updates need to be done before you can even move in. This can delay your move significantly, depending on the amount of work necessary. If you have already purchased a home at the top of your price range, remodeling can put a burden on the family budget for several years to come. Plus, there are some skills required when working with contractors, not to mention lots and lots of patience may be necessary to survive the mess. A new home provides years of little or no major home repair bills and a peace-of-mind. Working with your SMI-approved builder means that you know your building costs at the very beginning leaving no big surprises at the end.