OVERVIEW
1 Bedroom
1 Full Bath
Loft/Bedroom
INFORMATION
The Tionesta is a great floor plan for those who want to downsize or someone just starting out that enjoys the life of a minimalist.
Here are a few customizing ideas for this home.
A fireplace could easily be added to this floor plan.
Great home for a cabin or lake front location.
Add a wraparound porch and enjoy your morning coffee on the porch.
Ask us how to build The Tionesta custom modular home.
NOTES
All floor plans can be customized to fit your needs.  We design and construct the modular to your specifications.
Elevations may include additional builder construction such as porches, garages, decks, etc.
INSIDE THE TIONESTA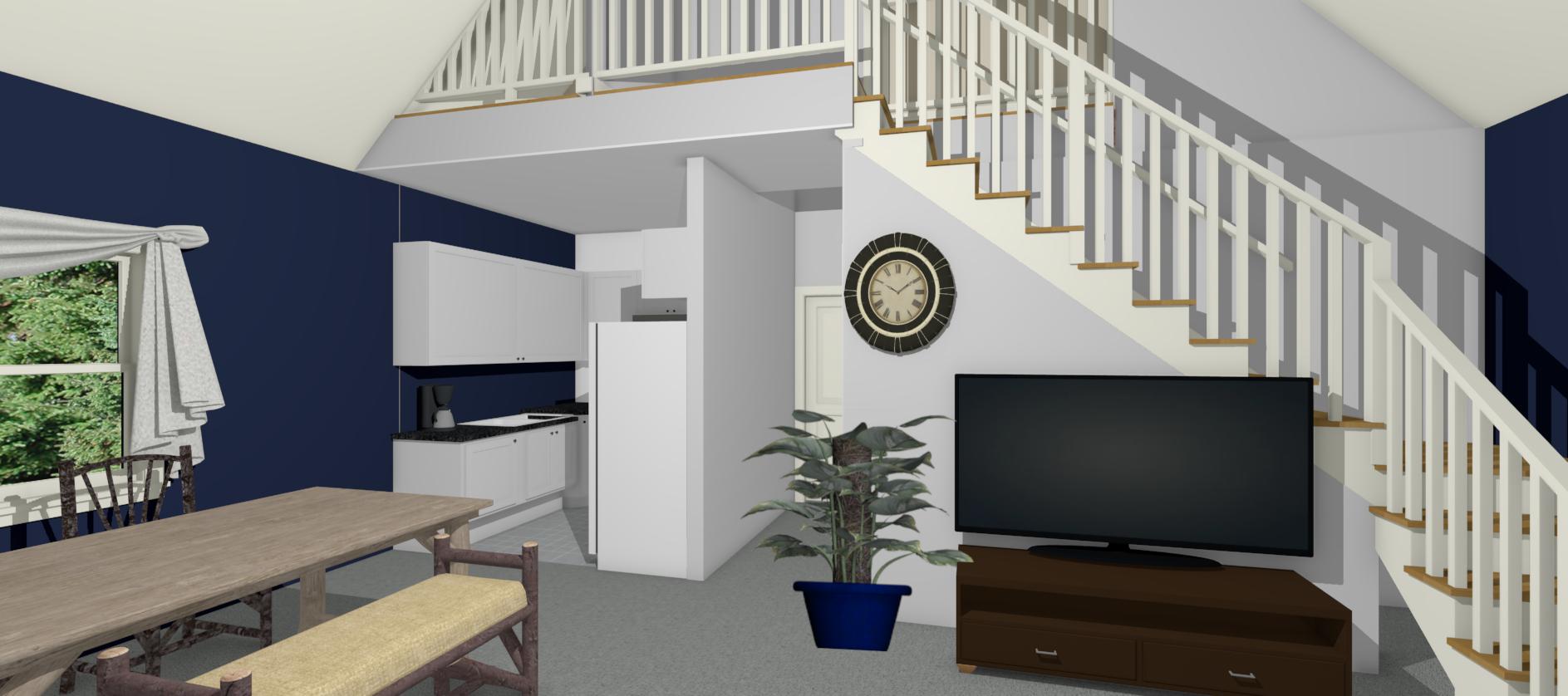 MORE INFORMATION
This home can be completely customized to suit your needs. Our in-house design team will work with you to get the right floor plan that fits your budget. Call us at (800) 216-7849 for more information.
WHAT OUR CUSTOMERS SAY
With over 5000+ customers and over 33 years in business, here is what our customers have to say.
"Great company to work with. My company, evoDOMUS, works with them all the time. Their team is wonderful and the work is as you would expect. Highly recommended."

"Highest quality home you can buy."

"Tri-County Homes, as a 50 year plus modular home builder/dealer, I find Structural Modular one of the finest quality modular homes a home buyer could purchase."

"Quality built housing"

"Extremely friendly and helpful service! Making plans and will hopefully hear back soon so we can start our plans!! ❤️"
CONTACT US
Interested in building a modular home?
Fill out the form to the right and we will send you more information on how to get started building your new home!
JOIN OUR MONTHLY NEWSLETTER